Once again, it's time to look back on the more elegant femdom of times past. One of this blog's earliest and least-popular series, continued here out of sheer stubbornness and an almost total lack of self-awareness: Jane Austen femdom. With a few anachronistic wobbles of a hundred years or so in either direction from the divine Jane's own period.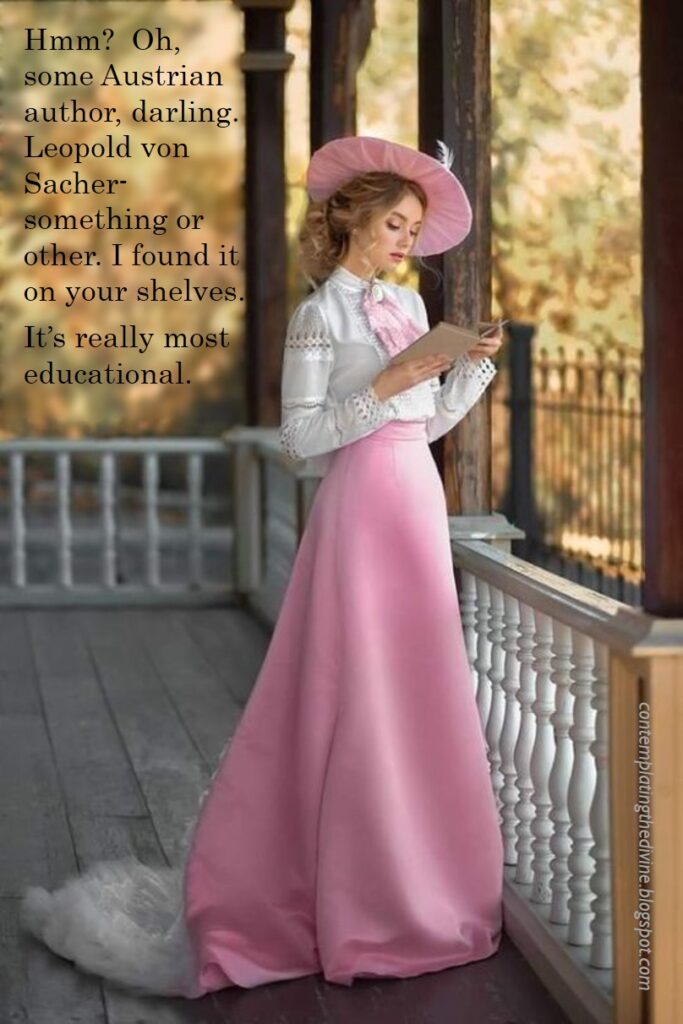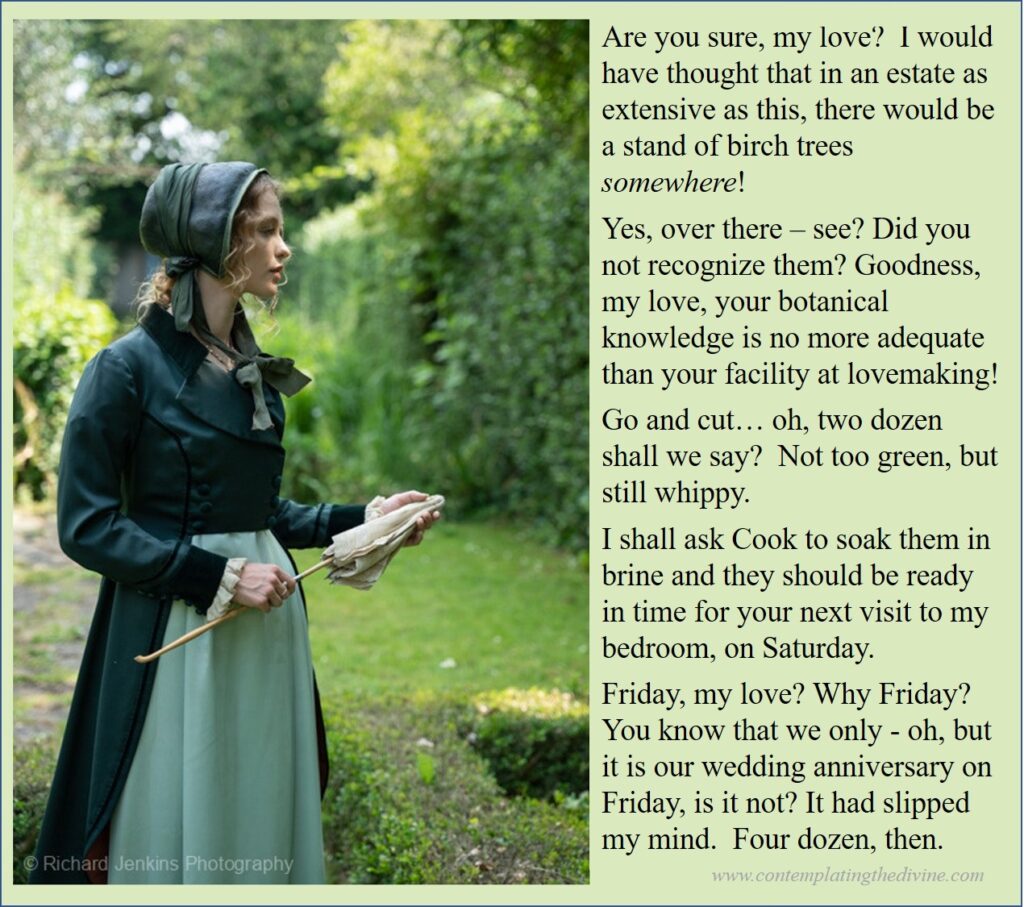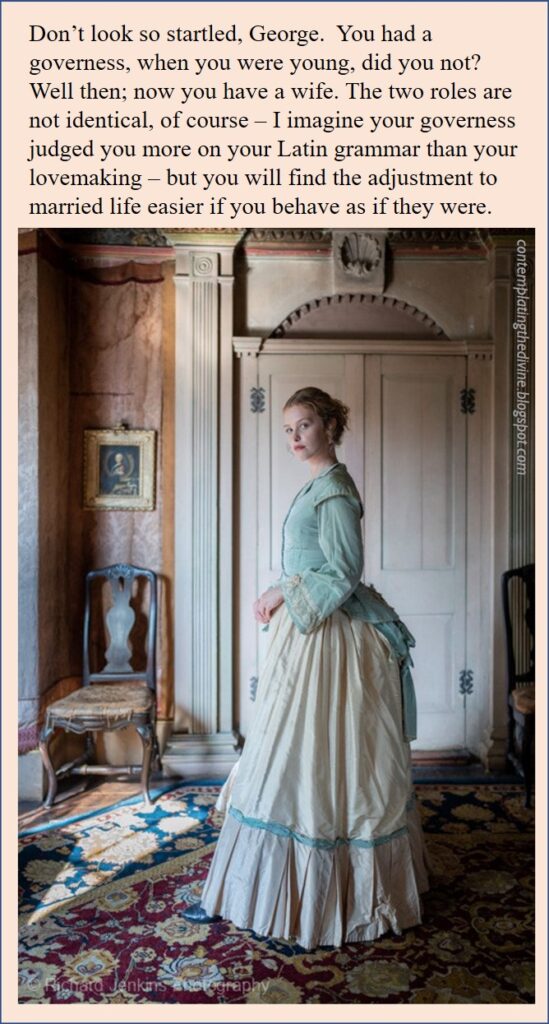 * Yes, I know Jane Austen was pre-Victorian. Do pay attention: as the paragraph at the start noted, the actual time period featured here varies. All posts set before 1910 or so** are labelled as 'Jane Austen' (indeed, many are introduced as featuring 'Hot chicks in empire-line dresses' even when the hot chicks featured are in fact attired in the fashion of an entirely different era).
** Posts after 1910 (and before about 1960) being labelled 'Downton Domination'. But you knew that, right?