No, not a fairy tale post. Just a post themed around that eternal topic of uncertainty when visiting a new domme: the happy ending, if any.
Actually, my very first domme – and I saw no other for about my first three years – never allowed them at all. Then the very next lady I visited pulled on a latex glove about fifteen minutes before the end of the session and surprised me mightily. My current regular domme seems to decide it's going to happen about… oh, one time in four or so? So it's a nice surprise if it happens but I have learnt not to count on it. Up to her, entirely and that's how it should be.
Anyway, happy endings. We subs usually don't deserve them but then the same is true of the very existence of the dommes we are privileged to visit, isn't it?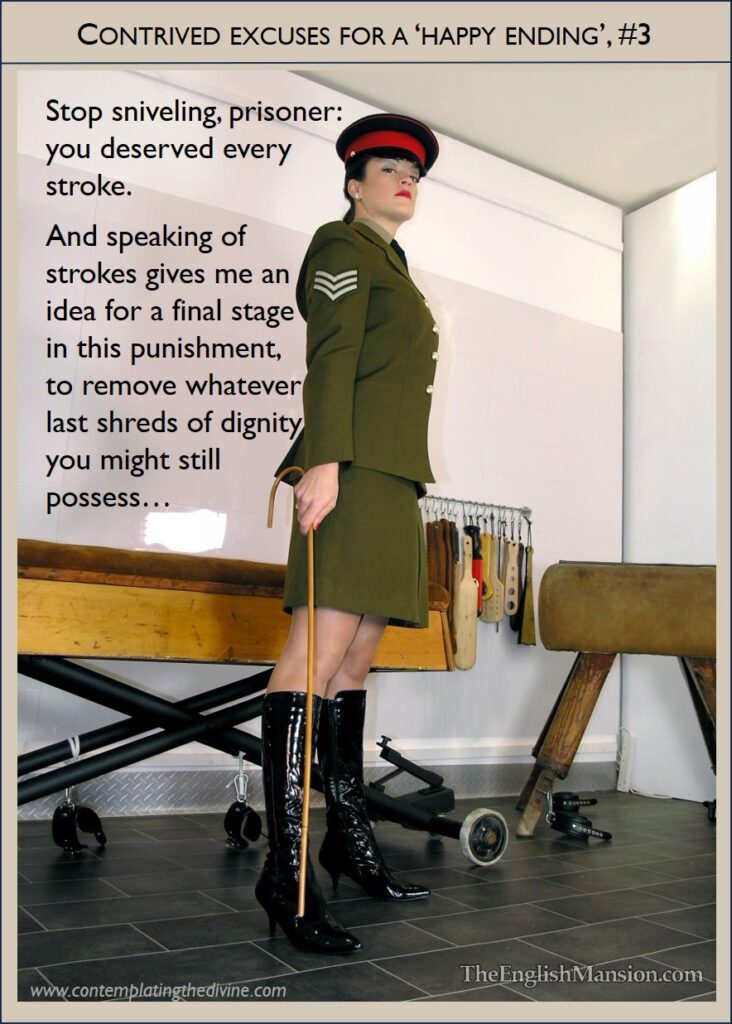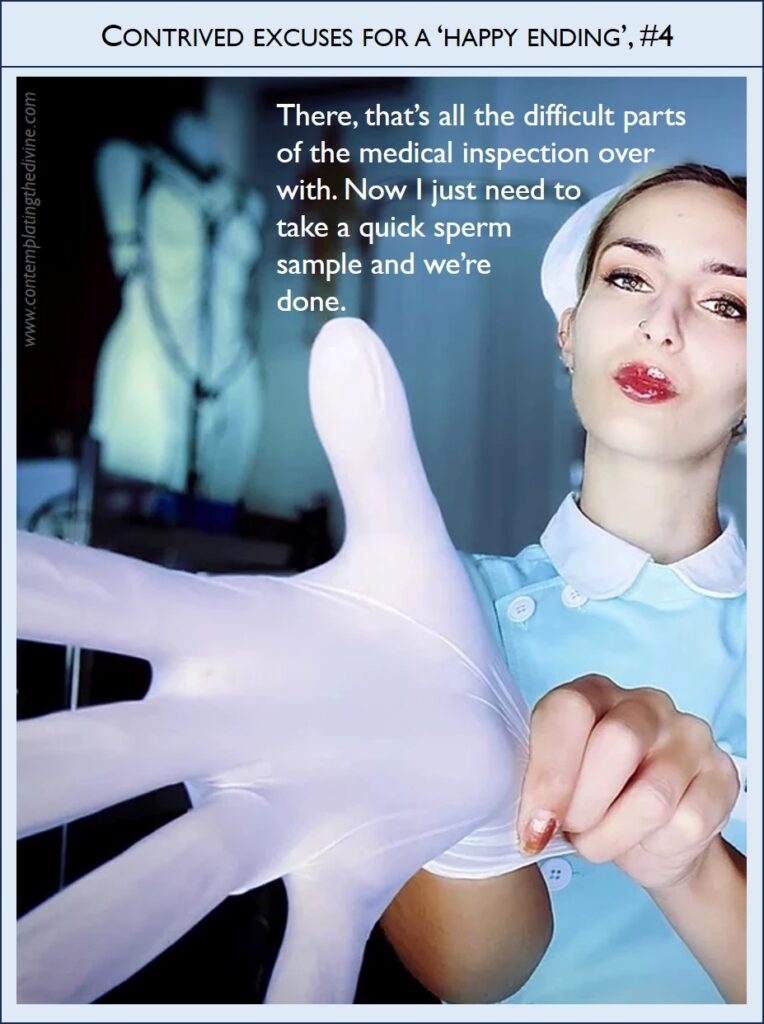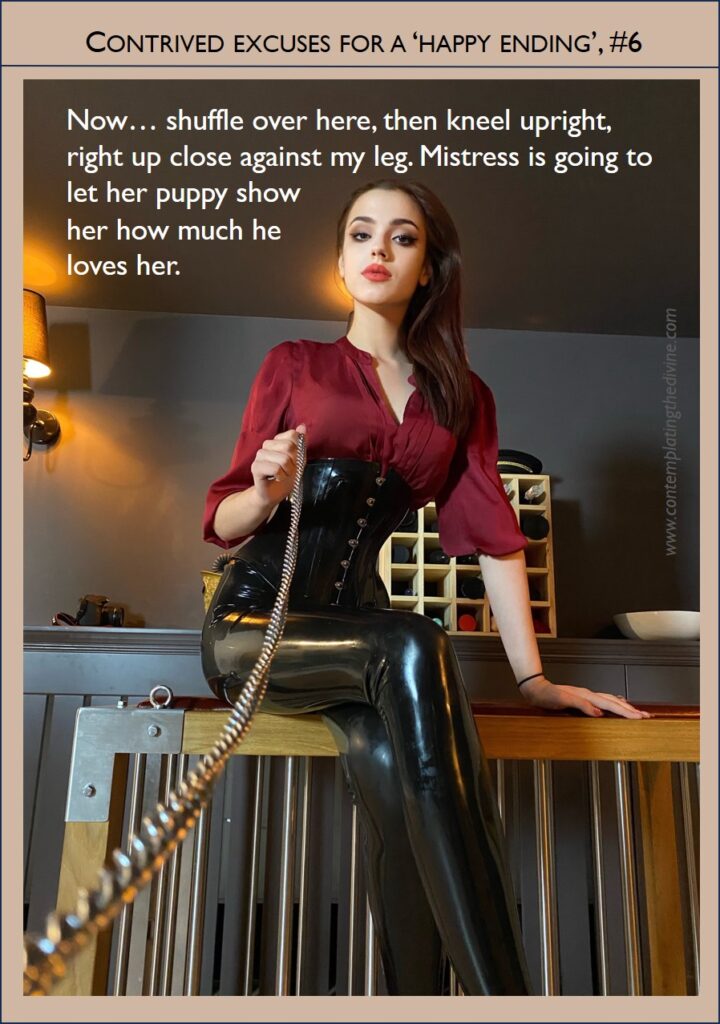 …and of course the all-time classic